"Love Waterfall" One of a kind Watermelon Tourmaline Earrings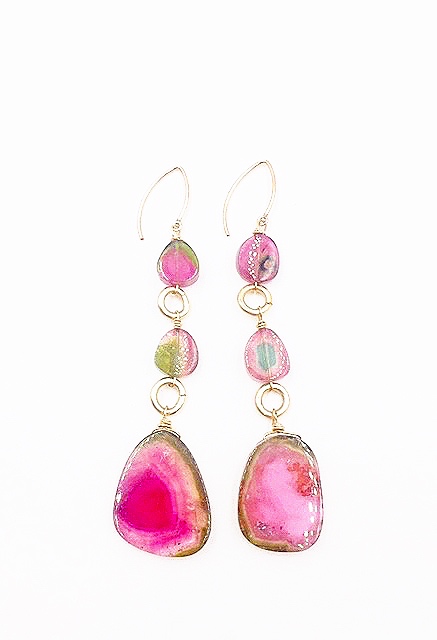 "Love Waterfall" One of a kind Watermelon Tourmaline Earrings
Back in Stock- 1 pair left!
Stones/Materials: These one of a kind Watermelon Tourmaline earrings are exquisite! Be entranced by their heart healing qualities... Solid 14kt Earwires, and hand forged links.
Watermelon Tourmaline: This is a combination of green and pink tourmaline,amplifying the qualities of both stones. Watermelon Tourmaline teaches one the meaning of joy- the unbounded happiness which is not caused by external circumstances but is instead the natural condition of being. This brings harmony.
It's energy is calming, and it quickly counters anger or resentment. When used for meditation, it assists in calming the mind and the emotions, releasing the stress of the day and entering into deep states of heart- centered awareness** (The Book of Stones).
sold out