"Dream Believer" Clear Quartz and Blue Opal Necklace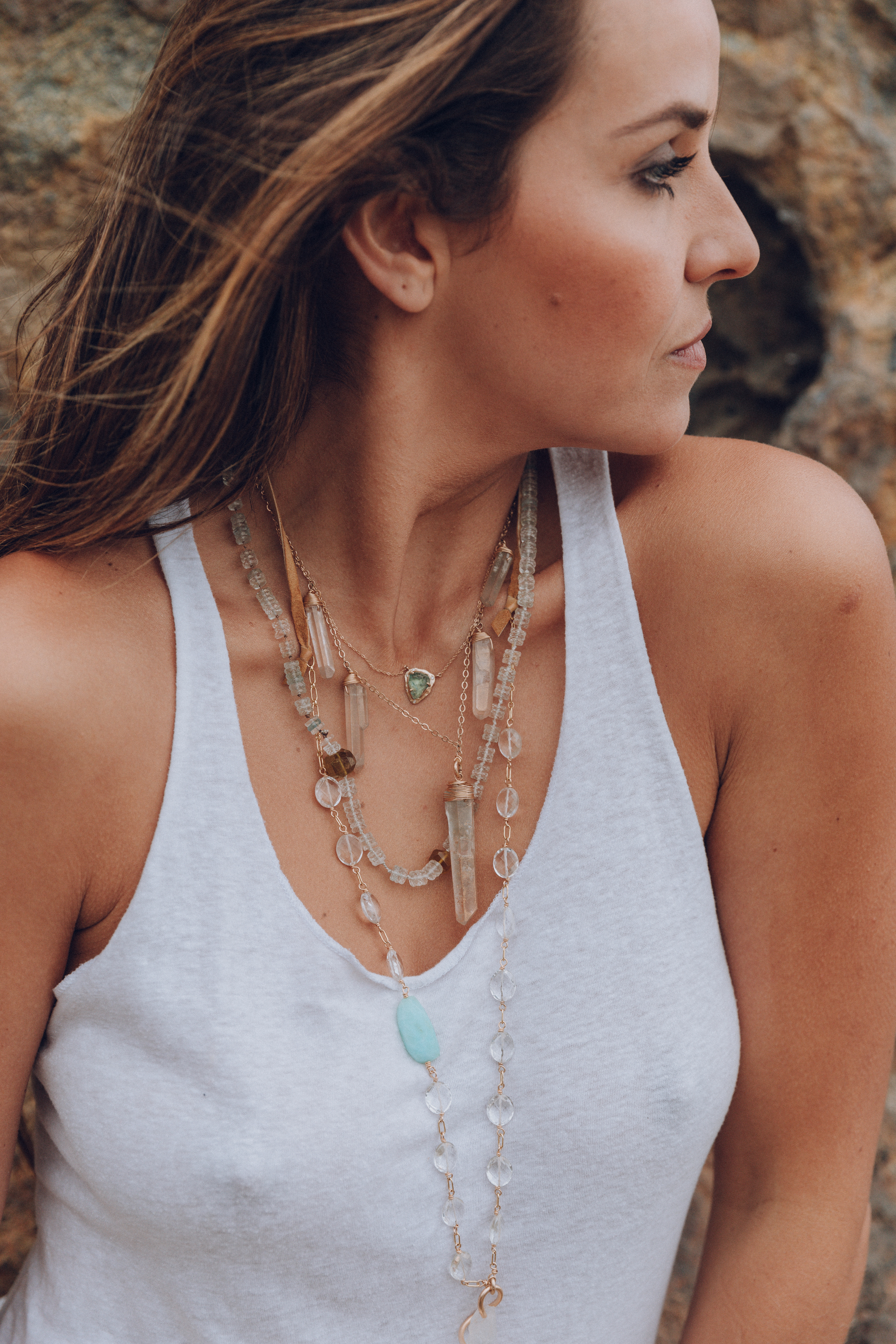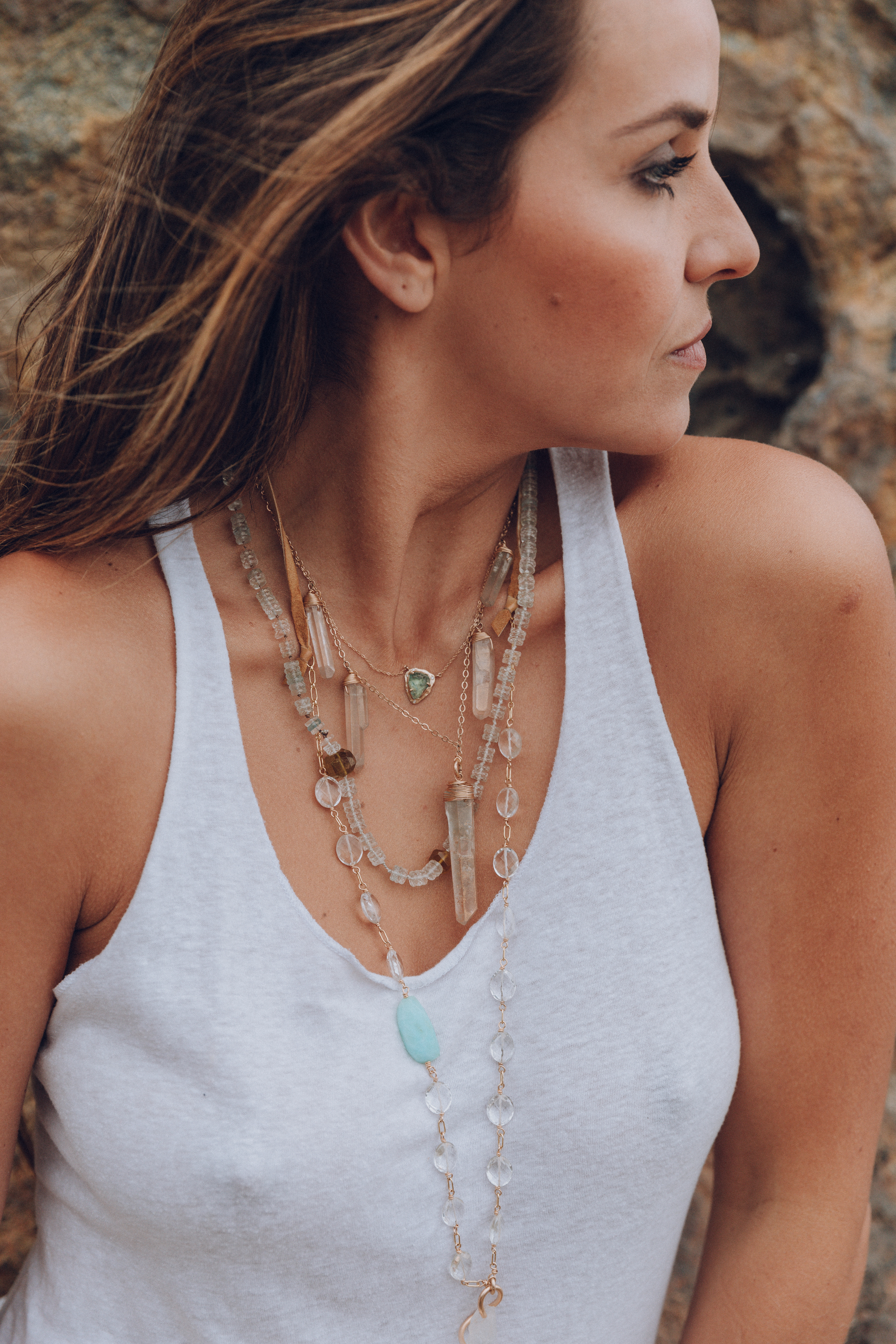 "Dream Believer" Clear Quartz and Blue Opal Necklace
Stones and Story:
Allow this piece to gently guide you to your dreams… Blue Opal offers the spiritual guidance needed to know in your heart what your soul yearns to bring into fruition. Clear quartz works as your ally in holding your visions and dreams as well as offering energetic protection. For more healing information, scroll down!
28-32" in length. Can also be ordered without the suede; please let us know with a note at checkout.
Clear Quartz can be used to amplify both body energy and thoughts. It assists in the creation of power and can provide for clarity in thinking. It is said to bring the energy of the stars to the soul. It has been traditionally used to both harmonize and align human energies- thoughts, consciousness, and emotions- with the energies of the universe and to make these greater energies available to humanity. It is a powerful manifesting tool!
Blue Opal: Promotes a calm and centered mind. It's wonderful for spiritual understanding and can help one to embrace spiritual guidance without ego resistance. It helps to surrender to Divine Will and release one's resistance to one's spiritual path. It can help with finding calm understanding of difficult life experiences from the past and can help one to joyfully embrace the future.
Limited Availability
Limited Availability